Introducing Research Networking Event (RNE):
 
RNE is one of the important programs of BMEiCON. One of the main objectives of RNE is to create BME Network among BMEiCON delegates. With BMEiCON RNE, professors, researchers, lecturers and students join the trip to visit some of the attraction place. On the trip, BMEiCON delegates will get to know each other, exchange name card and idea, discuss about research and possible cooperation, etc. Professors in different aspects will be seen in RNE in the cool, calm and collected fashion. BMEiCON 2018 Research Networking Event (NRE) will take place on November 23th, 2018.  
One day Elephant & Long Neck
From 8.00 a.m. - 5.00 p.m.
The trip will take you to see how they train elephants to help in logging work at the elephant camp. The, take an Elephant Riding and Ox-Cart Riding to visit Lisu Hill-tribe Village. After lunch, take a Bamboo Rafting. Stop at the Long Neck Hill-tribe Village. On the way back to town, visit an Orchid Farm and Butterfly Farm.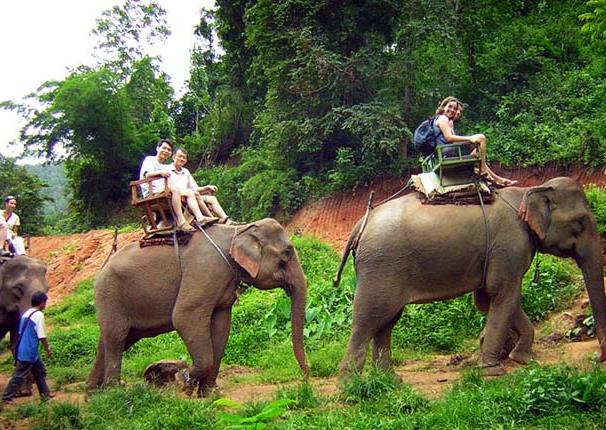 Elephant Riding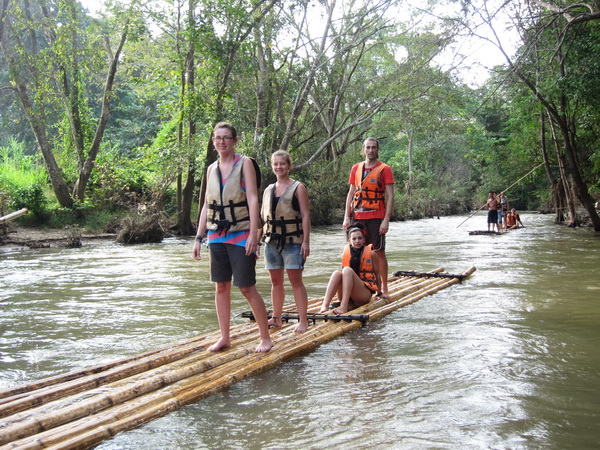 Bamboo Rafting
 * Culture theme is canceled due to small number of signed-up participant.
 Anna Moore, Ph.D.
Professor
Assistant Dean
College of Human Medicine
Michigan State University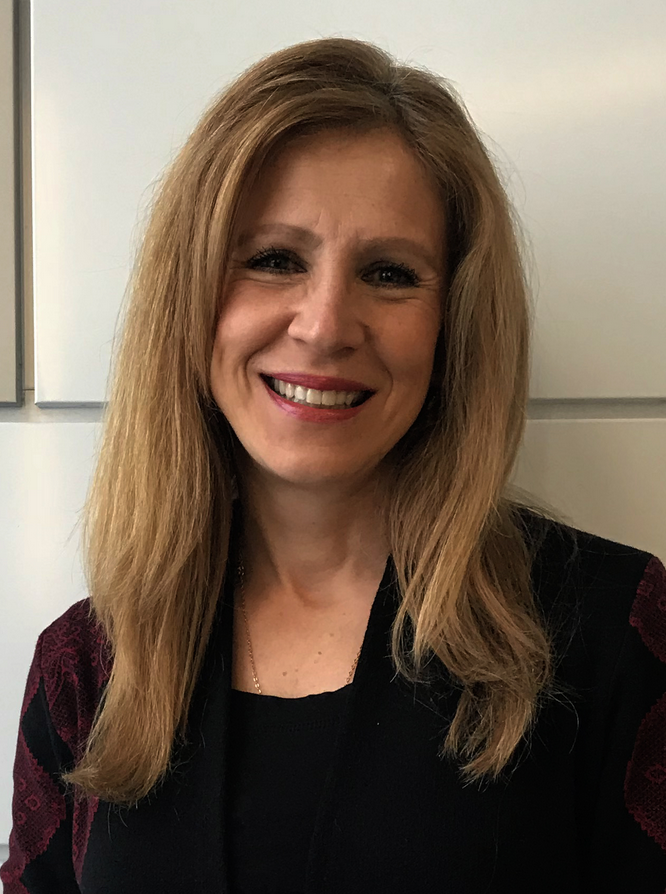 Abstract
Image-guided Precision Nanomedicine for Cancer Therapy
Precision medicine is now at the forefront of cancer treatment. The idea of using patient's biological information could improve and tailor treatment to the patient's individual needs presenting a prime example of personalized medicine. Potential on small non-coding RNAs in that regard is indisputable, considering that one can use this mechanism to silence virtually any gene, with single-nucleotide specificity.  Small interfering RNAs (siRNA) and microRNAs have emerged as regulators of post-transcriptional modification of gene expression and are posed to yield extremely promising candidates for cancer therapy. Molecular imaging can provide vital information about the delivery of RNA-based drugs to the tumor site and assist in evaluating the therapeutic outcome. Nanoparticle carriers for these drugs can serve a dual role as delivery vehicles and imaging reporters due to their innate magnetic properties. This presentation will focus on developing image-guided nucleic acid-based cancer nanotherapies and their application for treating metastatic disease.
Autobiograph
Dr. Anna Moore received her M.S. degree in Chemistry from Moscow State University (Russia) and obtained her Ph.D. degree in Bioorganic Chemistry from the Institute of Biochemistry, Russian Academy of Sciences. She started her research at the Department of Radiology at Massachusetts General Hospital/Harvard Medical School and her career path progressed from a postdoctoral fellow to a full Professor at Harvard. She has recently joined Michigan State University (MSU) the Professor of Radiology and Physiology at the Department of Radiology, College of Human Medicine. She is the Director of Precision Health Program and the Assistant Dean for Precision health at the College of Human Medicine. Dr. Moore's research is aimed at developing molecular imaging theranostic agents for cancer imaging and therapy. Her recent studies on image-guided therapy of metastatic breast cancer showed a unique way to eradicate this devastating disease and will soon enter clinical trials. She is a co-founder of TransCode Therapeutics, a company that is aimed at bringing these therapies into clinic.
Dr. Moore has served as a Member of the Affiliated Faculty of Harvard-MIT Division of Health Sciences and Technology. For her contribution to teaching courses at international meetings she was awarded with the "Outstanding Teacher Award" from the International Society for Magnetic Resonance in Medicine (ISMRM). She was elected twice as a Chair of the Cellular and Molecular Imaging study group at this society. She was awarded a Distinguished Investigator Award from the Academy of Radiology Research in 2014. As one of the major contributors to the field of Molecular Imaging she was elected as a Council Member of the Society for Molecular Imaging and worked toward creation of the World Molecular Imaging Society (WMIS) in 2011. She is a Member of the Board of Trustees and the past Treasurer of WMIS. She is the United States Regional Editor for Molecular Imaging and Biology, the official journal of WMIS. For her relentless service to the Society Dr. Moore was elected as a Fellow of the World Molecular Imaging Society.
Dr. Chanvit Tharathep.
Director of Sena General Hospital,
Director of Provincial Hospital Division,
Director of Health Service System Development Bureau, Senior Advisor in Health Sevice System Development, Ministry of Public Health,Deputy Permanent Secretary, Inspector General Region 8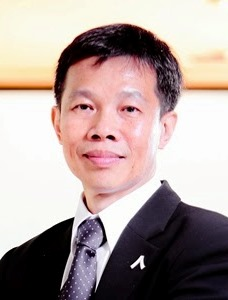 Abstract 
Technology is the major driver of change. Especially so, are the emergence of disruptive technologies which supplant classic health system, replacing it with a new one. Medical practice of the past are being discontinued and replace by a new model of medical practice, one that is personalized, pre-emptive or preventive, predictive and participatory, the 4 Ps of a new era of medicine.  Mobile technologies, robots, big data and artificial intelligence, these are but a few drivers of this rapid change. The classic health system, that now sees itself facing the contemporary challenges of demographic changes, new demands and problems and the ever-increasing technological advances, could never hope to cope in this new dynamic environment. And the result of this inability to adapt would be a slow deterioration of the old system, plagued by uncontrollable cost, poor health outcome and ineffectiveness. To survive and to thrive, the new health care model must acclimatize itself to the new Gen-Y population who will become the main partner of the new health care system. Big data and artificial intelligence in health would open up new opportunities and enable the creation of a system that can provide greater values for better health outcomes and to also reduce all risks. A people focus model will replace the outdated departmental focus model currently employed by hospital information system. And inevitably, the silo-based model of management will soon be a thing of the past. An adaptive surveillance and prevention system driven by disruptive technology would then become the most valuable form under the new health care model. A health provision that will allow providers to stage health care intervention to increase healthy life expectancy, productivity per life span and minimizing the risk of ailments which lead to achieve sustainable development goal. In essence, caring for the healthy, rather than to wait for them to be infirmed.
Autobiograph
MD. Chiengmai University, Fellow of Royal College of Surgeon Thailand, Family Medicine, Preventive Medicine (Public Health)
Academic Award: Resident Paper Award from Chulalongkorn University and Resident Paper Award from Royal College of Sugeon, Thailand in 1989.  Academic Award for Ministry of Public Health 1994-1998.
 Experience
Good Governance in Medicine, WHO Temporary Advisor. 2005-2010.
Violence Against Women, Children, WHO Temporary Advisor. 2009.
Migrant Health, WHO Temporary Advisor. 2009-2010.
Good Governance in Medicine Advisory Board Member, WHO. 2008-2011.
Advanced  Management  Program, HARVARD  Business  School. 2011
Value Measurement for Health Care, HARVARD Business School.2015
Details

Category: Uncategorised
Published on Tuesday, 25 September 2018 08:19
Written by Super User
Hits: 1524
Information Submission of the camera-ready papers and copyright form:
 ·By submitting a paper, authors implicitly agree that at least one of them will register to the conference and present the paper. Only papers that have been presented by their authors during the conference will be published in IEEE Proceedings.
· All information on registration is available on Oct 15, 2018
Since Proceedings will be published with the IEEE Conference Publications Program through IEEE Xplore digital library, final versions of papers must be complied with IEEE format using BMEiCON2018 Conference Templates and a copyright form must be posted via EDAS.
* Please use the IEEE PDF eXpress  
 Using conference ID: 44117XP
For instruction of how to use  IEEE express for converting MS Word format to PDF. 
To download BMEiCON2018 Camera-Ready Paper template, Click Here>>
To download IEEE Copyright Form, Click Here>>
To submit camera ready to EDAS, Click here>>
It is important to note that submitting a file to IEEE PDF eXpress is only for creation of a compliant PDF file, you must still submit your final paper through EDAS submission. 
Note: 
Upon submitting camera ready to EDAS, you may got the warning message saying there should be no header preceding the paper title. Just ignore.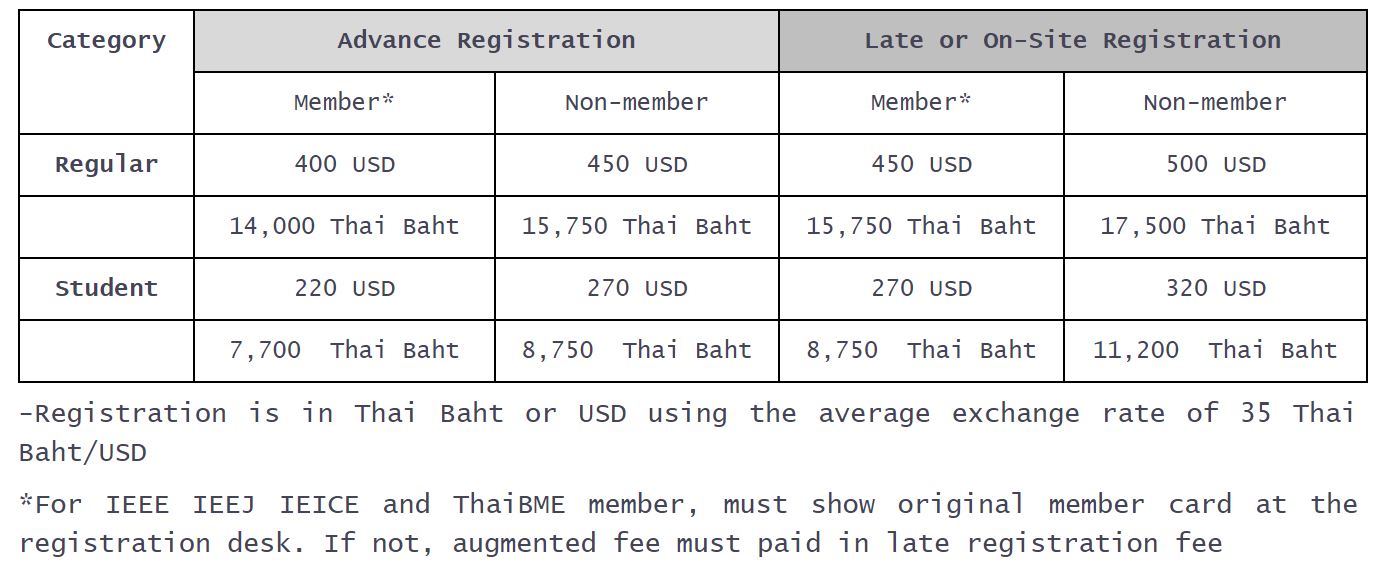 * Author attending  BMEiCON2017 received one-year membership.
Note 1: In principle, one registration covers only one paper. At least one of the authors must make an advanced registration by the final camera-ready paper submission deadline (October 15, 2018) in order for their paper to be included in the final program of the conference.
** Late or On-site Registration for conference participants applies after October 15, 2018. All of the conference participants should complete the registration.
Note 2: Additional accepted papers whose first author is a full-time student (a student who enrolled for degrees or diplomas with university or academic institution) may be eligible for the Student registration rates if there is at least one accepted paper already registered as Regular by the same group of authors or advisor. The Student registration is limited up to two registered papers for one Regular registration.

The deduction from the Regular registration fees will be available at the registration desk at the conference once the student status is approved
*** Student status must attach official student ID card upon registration and present ID at the conference registration desk. The Student registration fee covers only the conference materials, banquet, breaks and access to all sessions.
Additional Fees
• The conference fee for non-authors (Listener) is USD 150 (5,250 Thai Baht). This fee covers only the conference materials, banquet, and access to all sessions (except RNE).
• Banquet ticket only costs 50 USD.
  Note again that BMEiCON 2018 Registration rule is
"one paper one regular"
If author submits only one paper, that paper must be registered as full registration
Student registration is applied when more than one paper is submitted but less than three (from the same group). Then the second and third can then be registered as student
To register for BMEiCON 2018,
Click here for registration form.
To ensure that your paper will be included in the final program, after  registration, please send this form and Bank slip to This email address is being protected from spambots. You need JavaScript enabled to view it.